Hi there
News - City of Salford 10K Has Mexican Appeal
The appeal of one of the North West's top road races has been confirmed as worldwide with one runner, Claudia Calderón Canseco, making the journey from Mexico to compete at the City of Salford 10K.
Event Of The Week - The English Half Marathon
It's celebration time in Warrington with the 10th English Half Marathon being held next month; organisers are looking forward to welcoming 7500 plus runners over race weekend.
Service Of The Week - Run North West
The recently re-opened running shop in Hyde has quite a reputation to live up to it. Once Ron Hill's store, Run North West is the new name above the door and they have a super strong team to keep Manchester runners on the road.
Continued...
Brand Partner - Mizuno Wave Ultima 10
This week we focus on Mizuno's Wave Ultima 10 - designed for medium to long-distances and providing a comfortable, cushioned shoe. Versatile & suitable for all kinds of neutral runners.
Continued...
News - Greggs Marathon For Newcastle Students
Three students took Greggs's slogan 'Got to get to Greggs' to a new level by running to each of the chain's Newcastle stores in one day. The team clocked up around 27 miles as they made their way around 29 separate stores.
News - Relays Set For Merseyside Return
The British Mile Relays is set for a return in 2018 with added support from event organiser Mersey Racing & Wirral AC. Launched last year, the relays are an innovative race series in which women & men race on equal terms in teams of four – two women & two men.
Continued...
runTalk - Time For Athletics To Join Tech Revolution
Chris Broadbent isn't pulling any punches: "I still can't help but think that in championships athletics, the sport still falls well short of its potential as a viewing spectacle."
From Around The Country
Top runABC Scotland story is Stuart Amory's amazing run from Surbiton to Aberdeen. More here...
runABC Midlands reports on a close Cotswolds race at the Hooky 6. More here...
runABC South puts the spotlight on an exuberant London Pride Run 10K. More here...
Special Offers
runABC is offering lots of great discounts on races, apparel and more. Check out our special offers page for discounts on English Half Marathon & 66fit.
The North of England's Top Race Listing
Top races this weekend are half marathons in Lancaster & Fleetwood and 10Ks in County Durham & Warrington.
Choose YOUR next race from our list of races across the North of England & beyond at runABC North online & find all the results there on Sunday night.
Remember you can register as an organiser here & add your race to our listing.

runABC North on Facebook & Twitter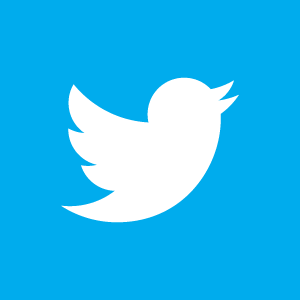 runABC North is active on both Facebook and Twitter. Like and follow us to keep in touch with regular news and event updates.